Tang Shi – Poèmes de l'Époque des Tang
Un recueil de 320 pièces pour découvrir la poésie chinoise à son apogée. Œuvres de Li Bai, Du Fu, Wang Wei, etc. Tr. Bynner (en) et 21 d'Hervey (fr).
Tangshi VIII. 1. (284)
Zhang Hu
On the Terrace of Assembled Angels I
The sun has gone slanting over a lordly roof
And red-blossoming branches have leaned toward the dew
Since the Emperor last night summoned a new favourite
And Lady Yang's bright smile came through the curtains.
Bynner 284
Tang Shi VIII. 1. (284)


Page précédente
Page suivante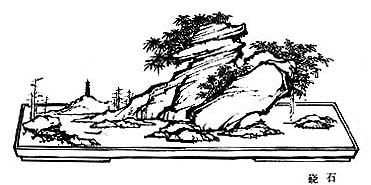 Poèmes de l'Époque des Tang – Tang Shi VIII. 1. (284) – Chinois off/on – Français/English
Alias Tang Shi San Bai Shou, Three Hundred Poems of the Tang Dynasty, Poésie des Thang.

Le Canon des Poèmes, Les Entretiens, La Grande Étude, Le Juste Milieu, Les Trois Caractères, Le Livre des Mutations, De la Voie et la Vertu, 300 poèmes Tang, L'Art de la guerre, Trente-six stratagèmes
Bienvenue, aide, notes, introduction, table.
Index – Contact – Haut de page