論 語 Lun Yu – The Analects of Confucius
The Master discusses with his disciples and unveil his preoccupations with society. Tr. Legge (en), Lau (en) and Couvreur (fr).
Lunyu X. 19. (259)
Demeanor of Confucius in relation to his prince.
[...] 3. When he was ill and the prince came to visit him, he had his head to the east, made his court robes be spread over him, and drew his girdle across them. [...]
Legge X.13.
During an illness, when his lord paid him a visit, he would lie with his head to the east, with his court robes draped over him and his grand sash trailing over the side of the bed.
Lau [10:19]
[...] Quand il était malade et que le prince annonçait sa visite, il plaçait la tête vers l'orient, il mettait sur lui ses habits de cour et étendait la ceinture officielle par-dessus. [...]
Couvreur X.13.
Lun Yu X. 19. (259)


Previous page
Next page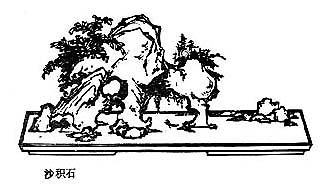 The Analects of Confucius – Lun Yu X. 19. (259) – Chinese on/off – Français/English
Alias the Lunyu, the Lun Yü, the Analects, les Entretiens du maître avec ses disciples.

The Book of Odes, The Analects, Great Learning, Doctrine of the Mean, Three-characters book, The Book of Changes, The Way and its Power, 300 Tang Poems, The Art of War, Thirty-Six Strategies
Welcome, help, notes, introduction, table.
Index – Contact – Top