唐 詩 Tang Shi – 300 Tang poems
An anthology of 320 poems. Discover Chinese poetry in its golden age and some of the greatest Chinese poets. Tr. by Bynner (en).
Tangshi IV. 1. (84)
李 白 Li Bai
Hard Is the Way of the World III
Don't wash your ears on hearing something you dislike
Nor die of hunger like famous hermits on the Pike!
Living without a fame among the motley crowd,
Why should one be as lofty as the moon or cloud?
Of ancient talents who failed to retire, there's none
But came to tragic ending after glory's won.
The head of General Wu was hung o'er city gate;
In the river was drowned the poet laureate.
The highly talented scholar wished in vain
To preserve his life to hear the cry of the crane.
Minister Li regretted not to have retired
To hunt with falcon gray as he had long desired.
Have you not heard of Zhang Han who resigned, carefree,
To go home to eat his perch with high glee?
Enjoy a cup of wine while you're alive!
Do not care if your fame will not survive!
Bynner 84
Tang Shi IV. 1. (84)


Previous page
Next page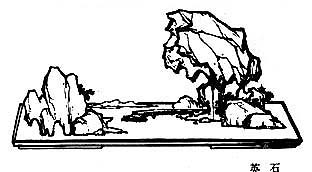 300 Tang poems – Tang Shi IV. 1. (84) – Chinese on/off – Français/English
Alias Tang Shi San Bai Shou, Three Hundred Poems of the Tang Dynasty, Poésie des Thang.

The Book of Odes, The Analects, Great Learning, Doctrine of the Mean, Three-characters book, The Book of Changes, The Way and its Power, 300 Tang Poems, The Art of War, Thirty-Six Strategies
Welcome, help, notes, introduction, table.
Index – Contact – Top