論 語 Lun Yu – The Analects of Confucius
The Master discusses with his disciples and unveil his preoccupations with society. Tr. Legge (en), Lau (en) and Couvreur (fr).
Lunyu XI. 6. (273)
Confucius's approbation of Nan Yung.
Nan Yung was frequently repeating the lines about a white scepter stone. Confucius gave him the daughter of his elder brother to wife.
Legge XI.5.
Nan Jung repeated over and over again the lines about the white jade sceptre. Confucius gave him his elder brother's daughter in marriage.
Lau [11:6]
Nan loung répétait souvent ces vers de l'ode La Tablette de jade blanc : « Le défaut d'une tablette de jade blanc peut toujours être effacé, mais une parole malheureuse ne peut être rectifiée1. » Confucius lui donna en mariage la fille de son frère.
1. Cf Livre des Odes, n°256.
Couvreur XI.5.
[Xref] Lunyu XI. 6. quotes Shi Jing III. 3. (256)
Lun Yu XI. 6. (273)


Previous page
Next page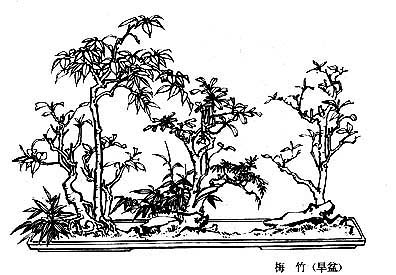 The Analects of Confucius – Lun Yu XI. 6. (273) – Chinese on/off – Français/English
Alias the Lunyu, the Lun Yü, the Analects, les Entretiens du maître avec ses disciples.

The Book of Odes, The Analects, Great Learning, Doctrine of the Mean, Three-characters book, The Book of Changes, The Way and its Power, 300 Tang Poems, The Art of War, Thirty-Six Strategies
Welcome, help, notes, introduction, table.
Index – Contact – Top