Lun Yu – The Analects of Confucius
The Master discusses with his disciples and unveil his preoccupations with society. Tr. Legge (en), Lau (en) and Couvreur (fr).
Lunyu XIV. 22. (369)
How the minister of a prince must be sincere and boldly upright.
Tsze-lû asked how a ruler should be served. The Master said, "Do not impose on him, and, moreover, withstand him to his face."
Legge XIV.23.
Tzu-lu asked about the way to serve a lord. The Master said, 'Make sure that you are not being dishonest with him when you stand up to him.'
Lau [14:22]
Tzeu lou demanda comment servir son prince. Le Maître répondit : « Ne le trompe jamais, quitte à le contrarier. »
Couvreur XIV.23.
Lun Yu XIV. 22. (369)


Previous page
Next page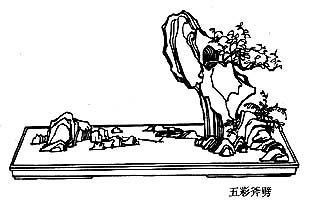 The Analects of Confucius – Lun Yu XIV. 22. (369) – Chinese off/on – Français/English
Alias the Lunyu, the Lun Yü, the Analects, les Entretiens du maître avec ses disciples.

The Book of Odes, The Analects, Great Learning, Doctrine of the Mean, Three-characters book, The Book of Changes, The Way and its Power, 300 Tang Poems, The Art of War, Thirty-Six Strategies
Welcome, help, notes, introduction, table.
Index – Contact – Top