論 語 Lun Yu – The Analects of Confucius
The Master discusses with his disciples and unveil his preoccupations with society. Tr. Legge (en), Lau (en) and Couvreur (fr).
Lunyu XV. 25. (416)
Confucius showed his respect for men by strict truthfulness in awarding praise or censure.
1. The Master said, "In my dealings with men, whose evil do I blame, whose goodness do I praise, beyond what is proper? If I do sometimes exceed in praise, there must be ground for it in my examination of the individual.
2. "This people supplied the ground why the three dynasties pursued the path of straightforwardness."
Legge XV.24.
The Master said, 'Whom have I ever praised or condemned? If there is anyone I praised, you may be sure that he had been put to the test. These common people are the touchstone by which the Three Dynasties were kept to the straight path.'
Lau [15:25]
Le Maître dit : « Quel est celui que j'ai blâmé ou loué avec excès ? Si je loue trop quelqu'un, c'est que j'ai reconnu qu'il se rendra digne des éloges que je lui donne. Notre peuple est celui qui permit aux [empereurs des] Trois Dynasties de marcher dans la Voie droite. »
Couvreur XV.24.
Lun Yu XV. 25. (416)


Previous page
Next page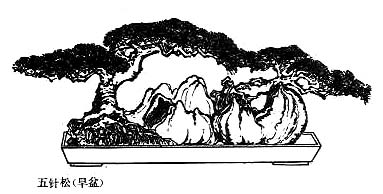 The Analects of Confucius – Lun Yu XV. 25. (416) – Chinese on/off – Français/English
Alias the Lunyu, the Lun Yü, the Analects, les Entretiens du maître avec ses disciples.

The Book of Odes, The Analects, Great Learning, Doctrine of the Mean, Three-characters book, The Book of Changes, The Way and its Power, 300 Tang Poems, The Art of War, Thirty-Six Strategies
Welcome, help, notes, introduction, table.
Index – Contact – Top