Lun Yu – The Analects of Confucius
The Master discusses with his disciples and unveil his preoccupations with society. Tr. Legge (en), Lau (en) and Couvreur (fr).
Lunyu XIX. 16. (500)
The philosopher Tsang's opinion of Tsze-chang, as too high-pitched for friendship.
The philosopher Tsang said, "How imposing is the manner of Chang! It is difficult along with him to practice virtue."
Legge XIX.16.
Tseng Tzu said, 'Grand, indeed, is Chang, so much so that it is difficult to work side by side with him at the cultivation of bene- volence.'
Lau [19:16]
Tseng tzeu dit : « Que Tchang est admirable [dans les choses extérieures] ! Mais il est difficile de pratiquer avec lui la vertu d'humanité. » Tzeu tchang donnait son principal soin aux choses extérieures. Hautain dans ses manières, il ne pouvait ni être aidé ni aider les autres dans la pratique de la vertu d'humanité. (Tchou Hsi)
Couvreur XIX.16.
Lun Yu XIX. 16. (500)


Previous page
Next page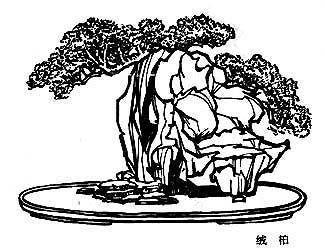 The Analects of Confucius – Lun Yu XIX. 16. (500) – Chinese off/on – Français/English
Alias the Lunyu, the Lun Yü, the Analects, les Entretiens du maître avec ses disciples.

The Book of Odes, The Analects, Great Learning, Doctrine of the Mean, Three-characters book, The Book of Changes, The Way and its Power, 300 Tang Poems, The Art of War, Thirty-Six Strategies
Welcome, help, notes, introduction, table.
Index – Contact – Top