唐 詩 Tang Shi – 300 Tang poems
An anthology of 320 poems. Discover Chinese poetry in its golden age and some of the greatest Chinese poets. Tr. by Bynner (en).
Tangshi VI. 1. (170)
崔 顥 Cui Hao
The Yellow Crane Terrace
Where long ago a yellow crane bore a sage to heaven,
Nothing is left now but the Yellow Crane Terrace.
The yellow crane never revisited earth,
And white clouds are flying without him for ever.
...Every tree in Hanyang becomes clear in the water,
And Parrot Island is a nest of sweet grasses;
But I look toward home, and twilight grows dark
With a mist of grief on the river waves.
Bynner 170
Tang Shi VI. 1. (170)


Previous page
Next page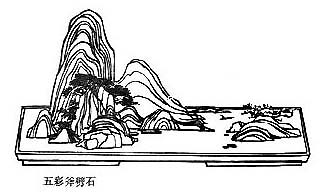 300 Tang poems – Tang Shi VI. 1. (170) – Chinese on/off – Français/English
Alias Tang Shi San Bai Shou, Three Hundred Poems of the Tang Dynasty, Poésie des Thang.

The Book of Odes, The Analects, Great Learning, Doctrine of the Mean, Three-characters book, The Book of Changes, The Way and its Power, 300 Tang Poems, The Art of War, Thirty-Six Strategies
Welcome, help, notes, introduction, table.
Index – Contact – Top