唐 詩 Tang Shi – 300 Tang poems
An anthology of 320 poems. Discover Chinese poetry in its golden age and some of the greatest Chinese poets. Tr. by Bynner (en).
Tangshi VI. 1. (217)
李 商 隱 Li Shangyin
To One Unnamed IV
A faint phoenix-tail gauze, fragrant and doubled,
Lines your green canopy, closed for the night....
Will your shy face peer round a moon-shaped fan,
And your voice be heard hushing the rattle of my carriage?
It is quiet and quiet where your gold lamp dies,
How far can a pomegranate-blossom whisper?
...I will tether my horse to a river willow
And wait for the will of the southwest wind.
Bynner 217
Tang Shi VI. 1. (217)


Previous page
Next page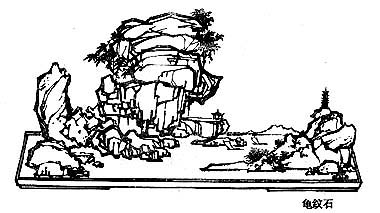 300 Tang poems – Tang Shi VI. 1. (217) – Chinese on/off – Français/English
Alias Tang Shi San Bai Shou, Three Hundred Poems of the Tang Dynasty, Poésie des Thang.

The Book of Odes, The Analects, Great Learning, Doctrine of the Mean, Three-characters book, The Book of Changes, The Way and its Power, 300 Tang Poems, The Art of War, Thirty-Six Strategies
Welcome, help, notes, introduction, table.
Index – Contact – Top