唐 詩 Tang Shi – 300 Tang poems
An anthology of 320 poems. Discover Chinese poetry in its golden age and some of the greatest Chinese poets. Tr. by Bynner (en).
Tangshi VIII. 1. (303)
李 商 隱 Li Shangyin
To the Moon Goddess
Now that a candle-shadow stands on the screen of carven marble
And the River of Heaven slants and the morning stars are low,
Are you sorry for having stolen the potion that has set you
Over purple seas and blue skies, to brood through the long nights?
Bynner 303
Tang Shi VIII. 1. (303)


Previous page
Next page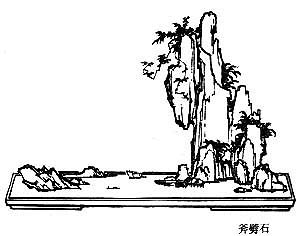 300 Tang poems – Tang Shi VIII. 1. (303) – Chinese on/off – Français/English
Alias Tang Shi San Bai Shou, Three Hundred Poems of the Tang Dynasty, Poésie des Thang.

The Book of Odes, The Analects, Great Learning, Doctrine of the Mean, Three-characters book, The Book of Changes, The Way and its Power, 300 Tang Poems, The Art of War, Thirty-Six Strategies
Welcome, help, notes, introduction, table.
Index – Contact – Top