易 經 Yi Jing – I Ching, the Book of Changes
This famous system of 64 hexagrams plus their commentaries and trans­for­mations is at the root of Chinese thought. Tr. Wilhelm (en, fr).
current binomial swap trig. opposite flip X leading master X constituent master
The Hexagram


Yü / Enthusiasm
Above CHÊN THE AROUSING, THUNDER
Below K'UN THE RECEPTIVE, EARTH
The Judgment


ENTHUSIASM. It furthers one to install helpers
And to set armies marching.
The Image


Thunder comes resounding out of the earth:
The image of ENTHUSIASM.
Thus the ancient kings made music
In order to honor merit,
And offered it with splendor
To the Supreme Deity,
Inviting their ancestors to be present.
Lower line


Six at the beginning means:
Enthusiasm that expresses itself
Brings misfortune.
Second line


Six in the second place means:
Firm as a rock. Not a whole day.
Perseverance brings good fortune.
Third line


Six in the third place means:
Enthusiasm that looks upward creates remorse.
Hesitation brings remorse.
Fourth line


°Nine in the fourth place means:
The source of enthusiasm.
He achieves great things.
Doubt not.
You gather friends around you
As a hair clasp gathers the hair.
Fifth line


Six in the fifth place means:
Persistently ill, and still does not die.
Upper line


Six at the top means:
Deluded enthusiasm.
But if after completion one changes,
There is no blame.
Thank you for allowing me such wonderful guidence
SG – 2008/12/07
Thank you original music for the happiness and knowing as I enjoy the fruits of my labors and dreams for my friends and earthlings;-)
JADE – 2008/12/03
as usual, clear ...so clear!
ratafia – 2007/11/01
love sent
Anon. – 2006/12/09
evolm sent 14 5 7
Anon. – 2006/12/05
evol rel h f 16 2 7
Anon. – 2006/12/02
evol rel h f 26 01 07
lena – 2006/12/02
30 11 evol sent f
lena – 2005/11/02
tirage du 17 avril
Ann – 2005/12/04
[Xref] Strategy 9 quotes I Ching hexagram 16
Yi Jing I. 16. (16)


Previous page
Next page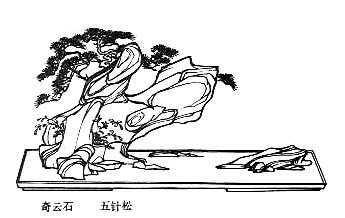 I Ching, the Book of Changes – Yi Jing I. 16. – Chinese on/off – Français/English
Alias Yijing, I Ching, Yi King, I Ging, Zhou yi, The Classic of Changes (Lynn), The Elemental Changes (Nylan), Le Livre des Changements (Javary), Das Buch der Wandlung.

The Book of Odes, The Analects, Great Learning, Doctrine of the Mean, Three-characters book, The Book of Changes, The Way and its Power, 300 Tang Poems, The Art of War, Thirty-Six Strategies
Welcome, help, notes, introduction, table.
Index – Contact – Top