Yi Jing – I Ching, the Book of Changes
This famous system of 64 hexagrams plus their commentaries and trans­for­mations is at the root of Chinese thought. Tr. Wilhelm (en, fr).
current binomial swap trig. opposite flip X leading master X constituent master
The Hexagram


Sui / Following
Above TUI THE JOYOUS, LAKE
Below CHÊN THE AROUSING, THUNDER
The Judgment


FOLLOWING has supreme success.
Perseverance furthers. No blame.
The Image


Thunder in the middle of the lake:
The image of FOLLOWING.
Thus the superior man at nightfall
Goes indoors for rest and recuperation.
Lower line


Nine at the beginning means:
The standard is changing.
Perseverance brings good fortune.
To go out of the door in company
Produces deeds.
Second line


Six in the second place means:
If one clings to the little boy,
One loses the strong man.
Third line


Six in the third place means:
If one clings to the strong man,
One loses the little boy.
Through following one finds what one seeks.
It furthers one to remain persevering.
Fourth line


Nine in the fourth place means:
Following creates success.
Perseverance brings misfortune.
To go one's way with sincerity brings clarity.
How could there be blame in this?
Fifth line


°Nine in the fifth place means:
Sincere in the good. Good fortune.
Upper line


Six at the top means:
He meets with firm allegiance
And is still further bound.
The king introduces him
To the Western Mountain.
dying for her today
algiz – 2008/12/09
Love sent.
CyberShi – 2008/12/08
Il faut déjà être un sage et aimer vraiment pour comprendre le yi king. Il est préférable aussi de le tirer avec un livre mais, à défaut, ce tirage est bien. C'est un livre de sagesse et les mots peuvent sembler opaques. En fait, si on lit avec le coeur et l'âme vraiment ouverts, tout est clair.
Anon. – 2008/12/05
je suis très perplexe!! je reste avec mes doutes et mes questions, je vais refaire un nouveau tirage!!
axcelmunchen
Anon. – 2008/12/05
avec K'ouen en mutation ! Mister l'oracle rendez vous sur le terrain :)
1p0 – 2008/12/03
love sent
Anon. – 2006/12/09
evol sent f 25 4 7
Anon. – 2006/12/05
evol sent f 01 02 07
lena – 2006/12/02
frumos ar fi sa fie asa...
simona – 2005/12/07
[Xref] Strategy 20 quotes I Ching hexagram 17
Yi Jing I. 17. (17)


Previous page
Next page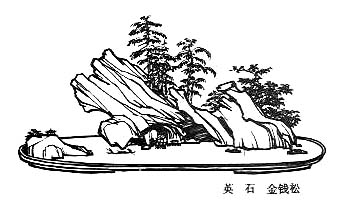 I Ching, the Book of Changes – Yi Jing I. 17. – Chinese off/on – Français/English
Alias Yijing, I Ching, Yi King, I Ging, Zhou yi, The Classic of Changes (Lynn), The Elemental Changes (Nylan), Le Livre des Changements (Javary), Das Buch der Wandlung.

The Book of Odes, The Analects, Great Learning, Doctrine of the Mean, Three-characters book, The Book of Changes, The Way and its Power, 300 Tang Poems, The Art of War, Thirty-Six Strategies
Welcome, help, notes, introduction, table.
Index – Contact – Top