Yi Jing – I Ching, the Book of Changes
This famous system of 64 hexagrams plus their commentaries and trans­for­mations is at the root of Chinese thought. Tr. Wilhelm (en, fr).
current binomial swap trig. opposite flip X leading master X constituent master
The Hexagram


Hêng / Duration
Above CHEN THE AROUSING, THUNDER
Below SUN THE GENTLE, WIND
The Judgment


DURATION. Success. No blame.
Perseverance furthers.
It furthers one to have somewhere to go.
The Image


Thunder and wind: the image of DURATION.
Thus the superior man stands firm
And does not change has direction.
Lower line


Six at the beginning means:
Seeking duration too hastily brings misfortune persistently.
Nothing that would further.
Second line


Nine in the second place means:
Remorse disappears.
Third line


Nine in the third place means:
He who does not give duration to his character
Meets with disgrace.
Persistent humiliation.
Fourth line


Nine in the fourth place means:
No game in the field.
Fifth line


Six in the fifth place means:
Giving duration to one's character through perseverance.
This is good fortune for a woman, misfortune for a man.
Upper line


Six at the top means:
Restlessness as an enduring condition brings misfortune.
Endure and in enduring grow strong.
Anon. – 2009/12/01
que veut dire le ciel au milieu de la montagne évoque des trésors cachés?
coucou – 2008/11/01
Il est parti il y a 2 jours, une éternité...et voilà, la question posée, la réponse dévoilée : la durée. Or, j'attendrai. Toute ma vie me suis hâtée...19-08-08
Anon. – 2007/12/08
Proposer la durée pour cerner l'influence de la demende en mariage 31.
Le 31/07/08
an ninh – 2007/12/08
love sent
Anon. – 2006/12/09
evol rel 14 5 7
Anon. – 2006/12/05
evol rel h f 15 3 7
lena – 2006/12/03
evol rel h f 30 01 07
lena – 2006/12/02
evol rel h f
lena – 2006/12/02
evol sent f
lena – 2005/11/02
evol sent f
lena – 2005/11/02
[Xref] Lunyu XIII. 22. refers to 32th hexagram of the I Ching (third line)
Yi Jing I. 32. (32)


Previous page
Next page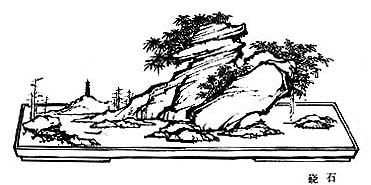 I Ching, the Book of Changes – Yi Jing I. 32. – Chinese off/on – Français/English
Alias Yijing, I Ching, Yi King, I Ging, Zhou yi, The Classic of Changes (Lynn), The Elemental Changes (Nylan), Le Livre des Changements (Javary), Das Buch der Wandlung.

The Book of Odes, The Analects, Great Learning, Doctrine of the Mean, Three-characters book, The Book of Changes, The Way and its Power, 300 Tang Poems, The Art of War, Thirty-Six Strategies
Welcome, help, notes, introduction, table.
Index – Contact – Top