Yi Jing – I Ching, the Book of Changes
This famous system of 64 hexagrams plus their commentaries and trans­for­mations is at the root of Chinese thought. Tr. Wilhelm (en, fr).
current binomial swap trig. opposite flip X leading master X constituent master
The Hexagram


Ting / The Caldron
Above LI THE CLINGING, FIRE
Below SUN THE GENTLE, WIND, WOOD
The Judgment


THE CALDRON. Supreme good fortune.
Success.
The Image


Fire over wood:
The image of THE CALDRON.
Thus the superior man consolidates his fate
By making his position correct.
Lower line


Six at the beginning means:
A
ting
with legs upturned.
Furthers removal of stagnating stuff.
One takes a concubine for the sake of her son.
No blame.
Second line


Nine in the second place means:
There is food in the
ting
.
My comrades are envious,
But they cannot harm me.
Good fortune.
Third line


Nine in the third place means:
The handle of the
ting
is altered.
One is impeded in his way of life.
The fat of the pheasant is not eaten.
Once rain falls, remorse is spent.
Good fortune comes in the end.
Fourth line


Nine in the fourth place means:
The legs of the
ting
are broken.
The prince's meal is spilled
And his person is soiled.
Misfortune.
Fifth line


Six in the fifth place means:
The
ting
has yellow handles, golden carrying rings.
Perseverance furthers.
Upper line


Nine at the top means:
The
ting
has rings of jade.
Great good fortune.
Nothing that would not act to further.
"Par là est désigné quelqu'un qui, à une époque de haute civilisation, se trouve à un poste où personne ne le reconnaît et ne prête attention à lui. C'est pour son action un obstacle considérable. Toutes ses bonnes qualités et tous les dons de son esprit sont ainsi dépensés en pure perte"
tu crois que c'est de toi qu'il s'agit?
nino – 2008/12/02
et tombe la pluie
nina – 2008/12/02
love sent
Anon. – 2006/12/09
evol rel h f 16 3 7
lena – 2006/12/03
5. line's text is missing! [Corrected, thanks]
Anon. – 2004/11/01
Yi Jing I. 50. (50)


Previous page
Next page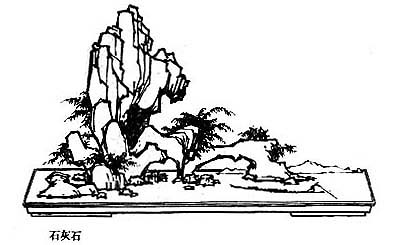 I Ching, the Book of Changes – Yi Jing I. 50. – Chinese off/on – Français/English
Alias Yijing, I Ching, Yi King, I Ging, Zhou yi, The Classic of Changes (Lynn), The Elemental Changes (Nylan), Le Livre des Changements (Javary), Das Buch der Wandlung.

The Book of Odes, The Analects, Great Learning, Doctrine of the Mean, Three-characters book, The Book of Changes, The Way and its Power, 300 Tang Poems, The Art of War, Thirty-Six Strategies
Welcome, help, notes, introduction, table.
Index – Contact – Top