Yi Jing – I Ching, the Book of Changes
This famous system of 64 hexagrams plus their commentaries and trans­for­mations is at the root of Chinese thought. Tr. Wilhelm (en, fr).
61. Chung Fu / Inner Truth
current binomial swap trig. opposite flip X leading master X constituent master
The Hexagram


Chung Fu / Inner Truth
above SUN THE GENTLE, WIND
below TUI THE JOYOUS, LAKE
The Judgment


INNER TRUTH. Pigs and fishes.
Good fortune.
It furthers one to cross the great water.
Perseverance furthers.
The Image


Wind over lake: the image of INNER TRUTH.
Thus the superior man discusses criminal cases
In order to delay executions.
Lower line


Nine at the beginning means:
Being prepared brings good fortune.
If there are secret designs, it is disquieting.
Second line


Nine in the second place means:
A crane calling in the shade.
Its young answers it.
I have a good goblet.
I will share it with you.
Third line


Six in the third place means:
He finds a comrade.
Now he beats the drum, now he stops.
Now he sobs, now he sings.
Fourth line


Six in the fourth place means:
The moon nearly at the full.
The team horse goes astray.
No blame.
Fifth line


° Nine in the fifth place means:
He possesses truth, which links together.
No blame.
Upper line


Nine at the top means:
Cockcrow penetrating to heaven.
Perseverance brings misfortune.
Prétendre à la filiation familiale d'un Lê n'est pas un destin réservé à tous les mortels. Un abus d'une telle mansuétude n'est donc pas à redouter.
Lê Van an ninh 27/07/08
an ninh – 2007/12/08
On peut entreprendre même les affaires les plus dangereuses, telles que la traversée de grandes eaux, et ces actions seront couronnées de succès...
Dom – 2007/12/01
la reponse au doute...
moi – 2006/12/09
love sent
Anon. – 2006/12/09
evol rel h f 2 3 7
lena – 2006/12/03
evol sent f
lena – 2005/11/03
Yi Jing I. 61. (61)


Previous page
Next page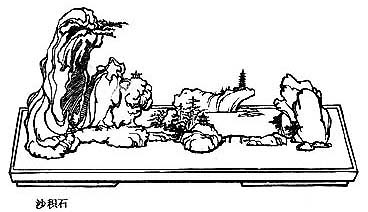 I Ching, the Book of Changes – Yi Jing I. 61. – Chinese off/on – Français/English
Alias Yijing, I Ching, Yi King, I Ging, Zhou yi, The Classic of Changes (Lynn), The Elemental Changes (Nylan), Le Livre des Changements (Javary), Das Buch der Wandlung.

The Book of Odes, The Analects, Great Learning, Doctrine of the Mean, Three-characters book, The Book of Changes, The Way and its Power, 300 Tang Poems, The Art of War, Thirty-Six Strategies
Welcome, help, notes, introduction, table.
Index – Contact – Top